VOLUNTEER RECOGNITION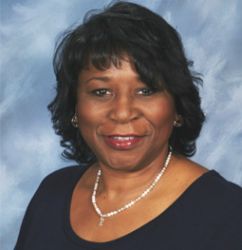 Janice got involved with UPS as a friend of Lynn Wonsang, founder of the nonprofit agency in 1991. She was interested in helping people with developmental disabilities and special needs because of her experience in social services where she worked with these populations. Janice was a member of the board of directors for 17 years, serving 10 years as chair.
After stepping down she remains an ardent supporter, having served on the benefit committee for the agency's 20th anniversary celebration and silent auction in October 2011. She was successful in getting support for the event from her family, friends and colleagues. Over the years, Janice has answered the call to participate at various levels in the agency's special events.
When asked what advice she can give to encourage people to get involved in volunteering, Janice responds that it helps for people to understand the work that needs to be done, are mindful of the vision of the organization and align themselves with a nonprofit that they feel connected to; then, try to do everything they can to contribute to their cause. For example, if you want to promote literacy among children, volunteer time to read to them.
Janice emphasizes that there are many ways to help. Board membership is one; "it helps you formulate ideas and make sure things are getting done that you would like to see accomplished. It is not always about money–it does require some commitment of time." Internal supporters are also instrumental in recruiting others. She says, "People will help, you just have to ask."
Janice talks about how people can get started. "Depending on the nonprofit, consider your background, experience and interests. Volunteer in an area that you are familiar with or would like to learn more about programs and resources." Each organization speaks for itself on the level of volunteers needed. There are organizations, such as United Way, that offer training to become a board member, review responsibilities and board guidelines and assist in matching potential volunteers to specific organizations. Janice states, "The most important ingredients are your desire to help and helping people in need." Janice exemplifies the spirit of giving back to the community.