DESIREE THOMAS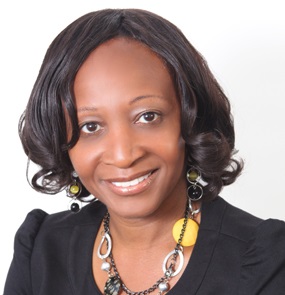 Desiree is Manager Director of Business Development and Investor Relations at Archimedes Alpha. Prior to joining Archimedes Alpha, Desiree was a Senior Vice President in the Financial Institutions Group at J. P. Morgan with responsibility for the Southeast and Atlantic Coast. Her professional responsibilities included originating, negotiating, and closing a variety of transactions including senior debt underwriting, mergers and acquisitions, private placements, equity issuances and loan syndications.
In addition to her professional career, Desiree serves as a board member of Unique People Services, a non-profit organization that provides housing and support services to individuals with special needs, and on the board of the Bronx YMCA. Desiree is also the Founder & President of a community based after-school program in the Bronx for children in grades 1- 6.
Desiree remains active with various organizations, including the Harvard Business School Club of New York, the Wharton Hedge Fund Network and the Wharton Alumni Club of New York. She regularly volunteers for a number of community-based initiatives and currently holds the position of New York Regional Vice President for the Robert Toigo Foundation.
Desiree successfully completed the General Management Program at the Harvard Business School and holds an MBA from The University of Pennsylvania – The Wharton School. She is also an alumna of the Robert Toigo Foundation.